Corded Feather Pen
Corded Feather Pen- Gift for wedding guests, showers or personal
Feather pens! They bring me back to a time of fancy letter writing. They are fun to use for everyday notes, and a lovely handmade gift to give to party guests or to anyone you know who likes to write an old fashioned letter.
You could definitely buy feather pens anywhere, but making them is super easy and you are able to customize to match your party theme. I added some cording around my pens to make them look organic and chose bright colored feathers to make them pop and match my theme. Take a look at my Love Nests blog.
Supplies/Product List:
-Ball point pens (1 per guest)- by Papermate
-Colorful feathers (1 per pen)- bought from Michael's Stores
-Cotton cording (1-2 packs/30+ yards)- by Bead Landing, bought from Michael's stores
-Black duct tape- by Galaxy Duck
-Hot glue sticks
-Hot glue gun
I chose Papermate pens because they are affordable in bulk, slim and usually work. Get in the habit of testing every pen to make sure they write! Ditch the cap. Once the pen has been corded, the cap is no longer useful.
Secure the feather to the end of the pen by smoothing a small bandage of tape around it.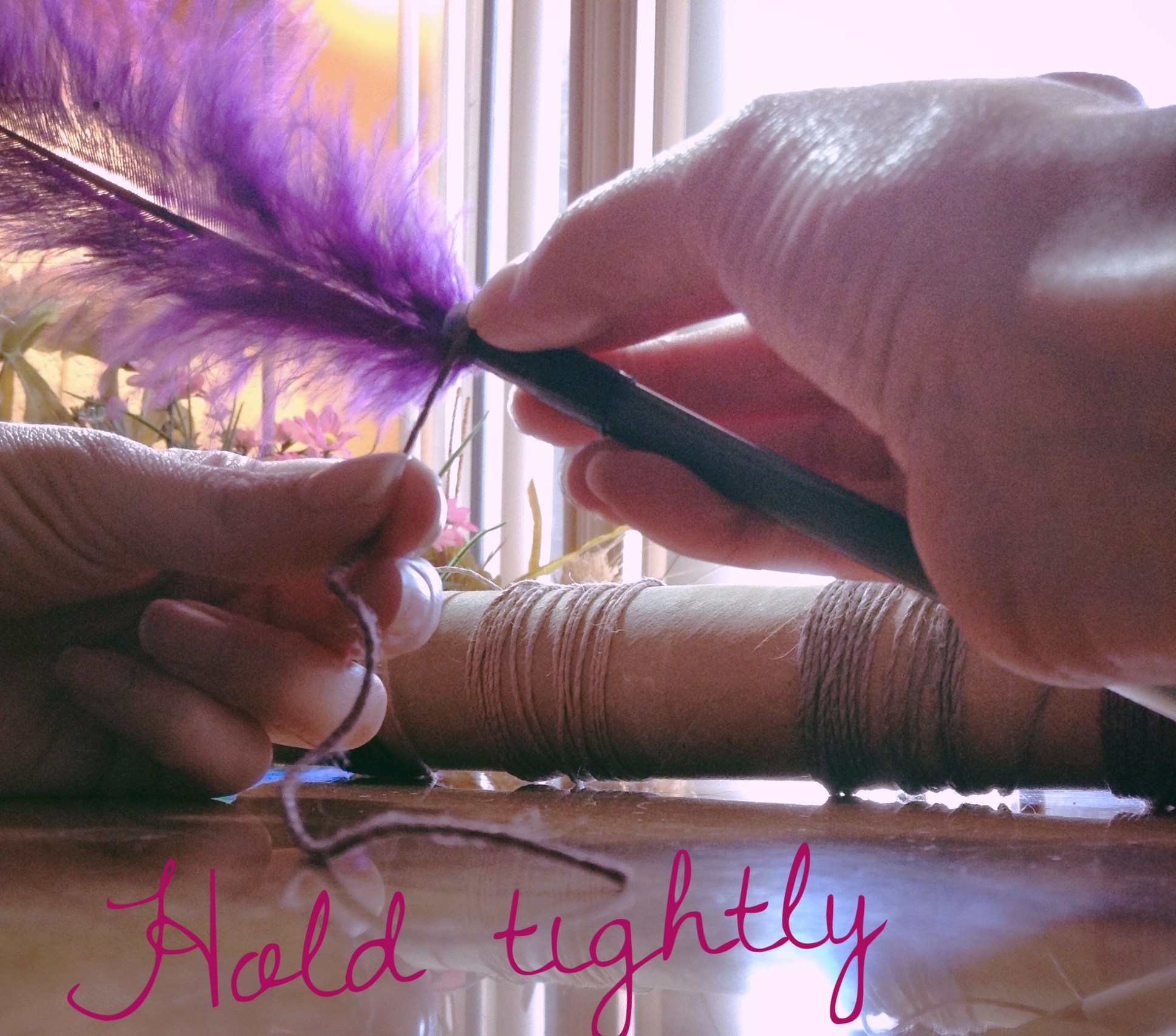 Cut a long strand of cording. It's hard to guess how much you will need, but start with cutting close to a foot of cording so that you have enough to wrap at least a few inches. Start by placing a tiny dab of glue where the feather meets the pen, then take one end of the cording and secure it in the glue to dry.
Slowly wrap the cording around the pen towards the bottom. Use your finger nails to push the cording up towards the feather end so that the strands are tight together and the plastic is not visible. Cut another piece of cording and repeat until the whole pen is covered. Make extra sure the ends are completely dried and secured to the pen, you don't want the cording to unravel.
Add other embelishments like gems or pearls, or keep it simple by using natural colored feathers! This is a great project to get your wedding party or friends involved and have fun!